Innovative, Adaptable and High Quality
Extensive worldwide airfield experience assures quality
Your Infrastructure Partner of Choice
Associated Asphalt consistently delivers high quality airfield surfacing schemes as main contractor and specialist surfacing subcontractor. Projects have been completed airside and landside at UK airports including Heathrow, Gatwick, Southampton, Bournemouth, Luton and London City. Members of our site teams have had extensive experience in delivering airport works across the world, including Africa, America, Australia, Grand Bahamas, Hong Kong, Ireland, Isle of Man, Jersey and the Falkland Islands. We are continuously working at Heathrow Airport and have delivered hundreds of schemes under short possession times.
We have completed multiple specialist airfield schemes at MoD RAF airfields across the UK, including 15,900m2 resurfacing at RAF Benson, 46,000m2 resurfacing at Brize Norton; and 34,450m2 resurfacing and 11,200m2 SAMI joint repairs at RAF Middle Wallop.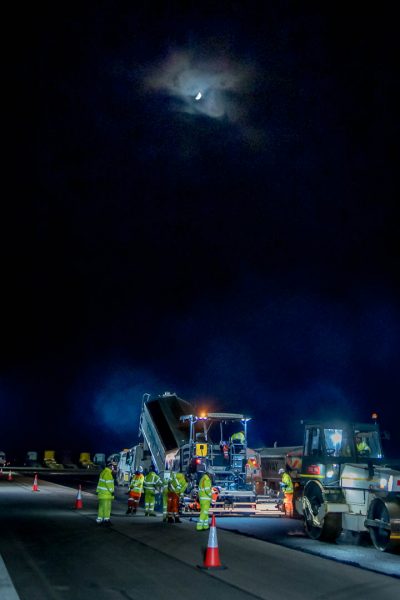 3 Steps to Customer Satisfaction
Hover over each icon for more information.
Click each icon for more information.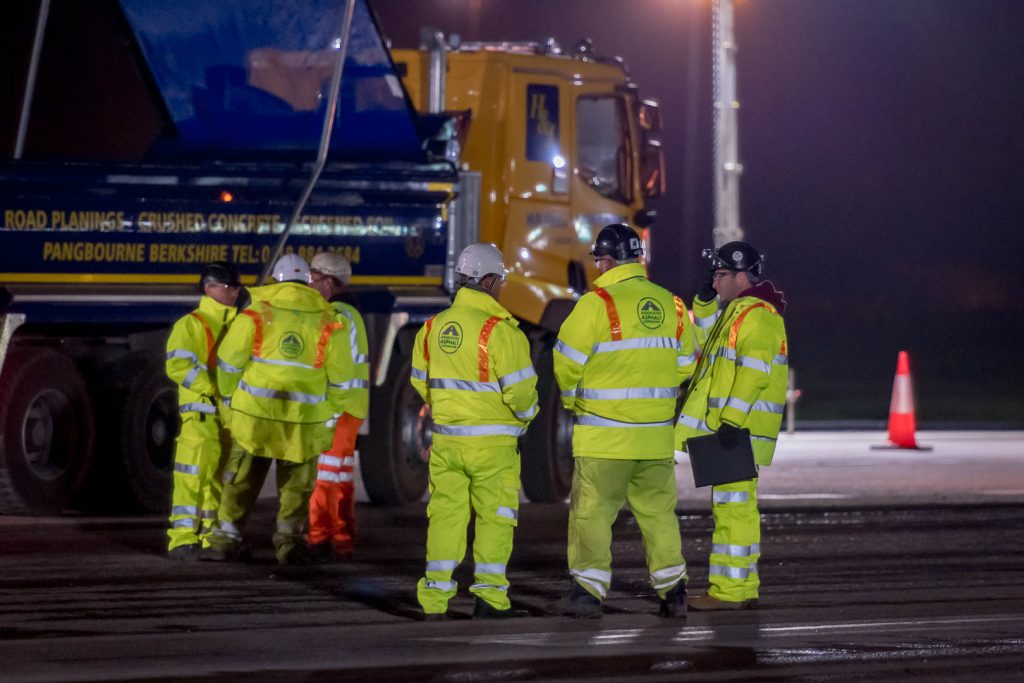 Heathrow – ongoing engagement and value
Heathrow is the seventh busiest airport in the world by total passenger traffic, handling almost 81 million passengers in 2019. The airport is used by over 80 airlines flying to 185 destinations in 84 countries with four passenger terminals and a cargo terminal.
Ongoing works at Heathrow epitomise our client relationship ethos. We have worked there since 2014, building up an impressive portfolio of works, based on our reputation, collaborative way of working and quality of our works.
Heathrow Southern Runway Rehabilitation Scheme 2019: Produced a mix design for the Marshall Asphalt Surface Course including all laboratory trials. We erected our own mobile asphalt plant on land provided by Heathrow Airside including all appropriate commissioning and material laying trials. Completed resurfacing works to the Southern Runway in the touch down zone, as well as other locations. Completed localised emergency patching repairs along the length of the runway paved in echelon and handed back for operations each morning with no issues.